Proxy, by Nell Quinn-Gibney and Alex Reeves, will be having a live reading on March 19th at 7:30 p.m. at the Bethesda Chevy-Chase Regional Services Center. More information to follow.
Inkubator On Air
For previous cohorts, click here. For submission information, click here.
Cohort Two Plays
Blackface on Butter by Jordan Ealey
Cake Eaters by Rebecca Dzida
Pride of Doves by Doug Robinson
Rattler by Lindsay Adams
Warlords by Isaiah Mason Harvey
[untitled] by Bridget Grace Sheaff
Cohort Two Performers
Regional: Depot Theatre: The Importance of Being Earnest; Everyman Theatre: Long Day's Journey into Night, M. Butterfly; Clear Space Theatre Company: Cabaret, Steel Magnolias, Company, South Pacific, The Crucible, Chicago, La Cage Aux Folles, Fiddler On The Roof, Annie Get Your Gun, Scrooge; Single Carrot Theatre, Capital Fringe, and Charm City Fringe: Lucretia Borgia; Baltimore Shakespeare Factory: Henry IV Part I, The Taming of the Shrew; The Oven: GONE; Cockpit in Court: The Odd Couple; Towson University: The Importance of Being Earnest, Lysistrata, Picasso at the Lapin Agile, The Hyacinth Girl, Mixed Media, Commedia Capers, The Babel Project, This Is Not Happening(s). BFA in Acting from Towson University. Pronouns: she/her/hers.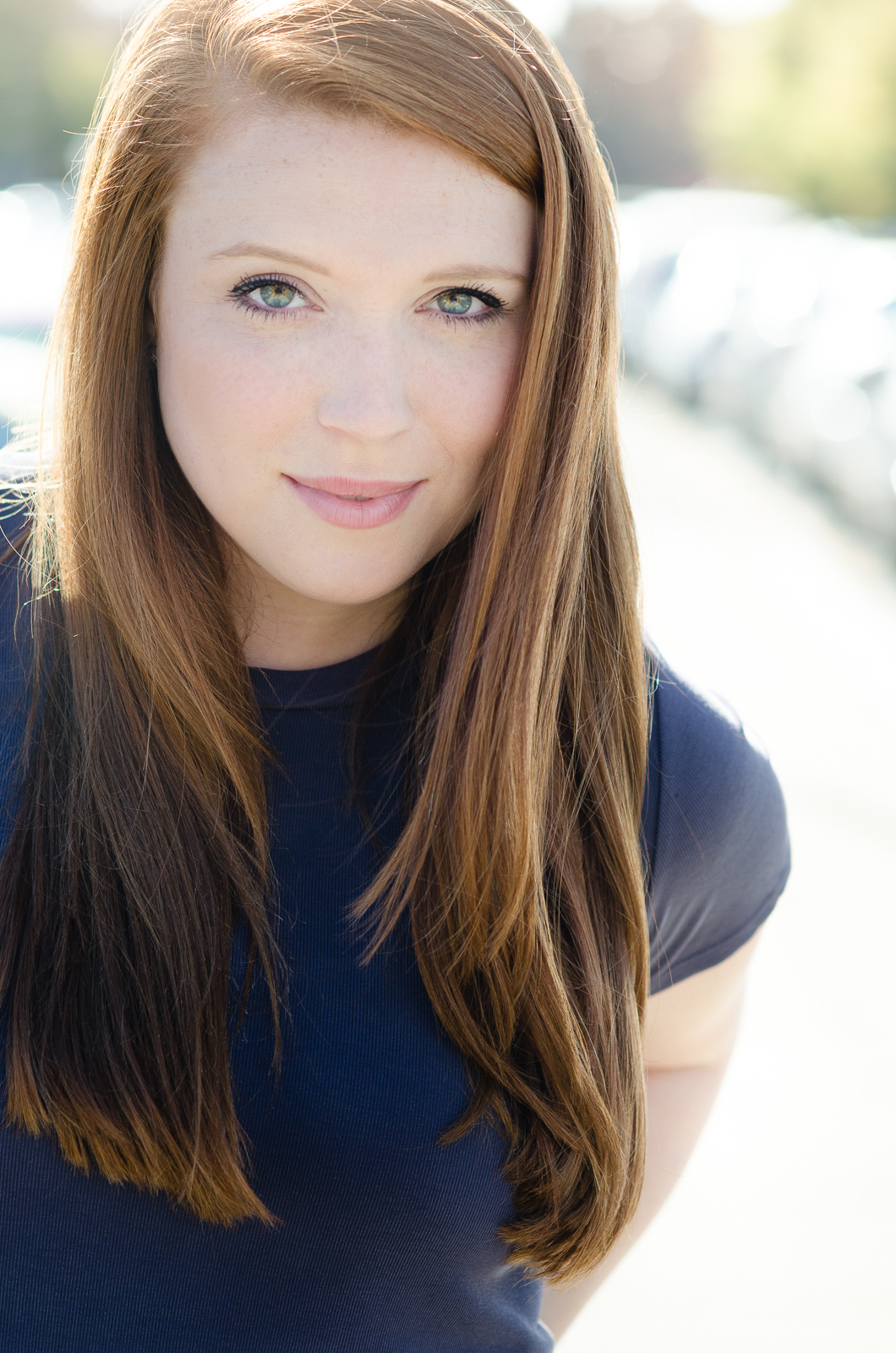 DC AREA: The Wedding Singer (NextStop Theatre Company); Wild Party - 2018 Helen Hayes Nominated Outstanding Ensemble (Constellation Theatre Company); Pippin - 2019 Helen Hayes Nominated Outstanding Ensemble, Bonnie & Clyde, Urinetown, Flip Flop Cabaret (Monumental Theatre Company); American Idiot - 2017 Helen Hayes Nominated Outstanding Ensemble, Hamlette (The Keegan Theatre); A Concert in Tribute to Walter Dean Myers (The Kennedy Center); Tommy (Open Circle Theatre); The Great American Trailer Park Musical (Dominion Stage, 2015 WATCH Award Winner Outstanding Featured Actress). Rachel is a singer/songwriter and was placed twice on the official 57th Grammy Awards' ballot for Best Pop Solo Performance. Education: B.A. Theatre, University of Maryland. Upcoming: Legally Blonde at The Keegan Theatre. pronouns: she/her/hers.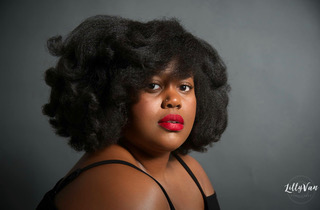 has been acting professionally for over five years. She made her theatrical debut in the third grade and has loved acting ever since. Shamire performed at the Strand Theater playing Celle in Detroit '67, and Spotlighters Theater as an ensemble member in Love, Loss and What I Wore. She also performed in We Be the Same, a Maryland Institute College of Art (MICA) student film. She appeared on "Criminals at Work" on BET, "The Vanishing Women" on ID Channel, and Kleenex "Meet Your Skin" campaign, to name a few. Acting is Shamire's passion and she feels blessed that she is able to pursue it.
is a third-year undergraduate student pursuing a B.A. in Theatre at the University of Maryland, College Park. She is the current Artistic Director of Kreativity Diversity Troupe, a school-sponsored student group dedicated to providing a creative platform for UMD students of all backgrounds. This May, she will be appearing in The Clarice's production of The Heidi Chronicles by Wendy Wasserstein directed by Scot Reese. IG: @dion.denisse.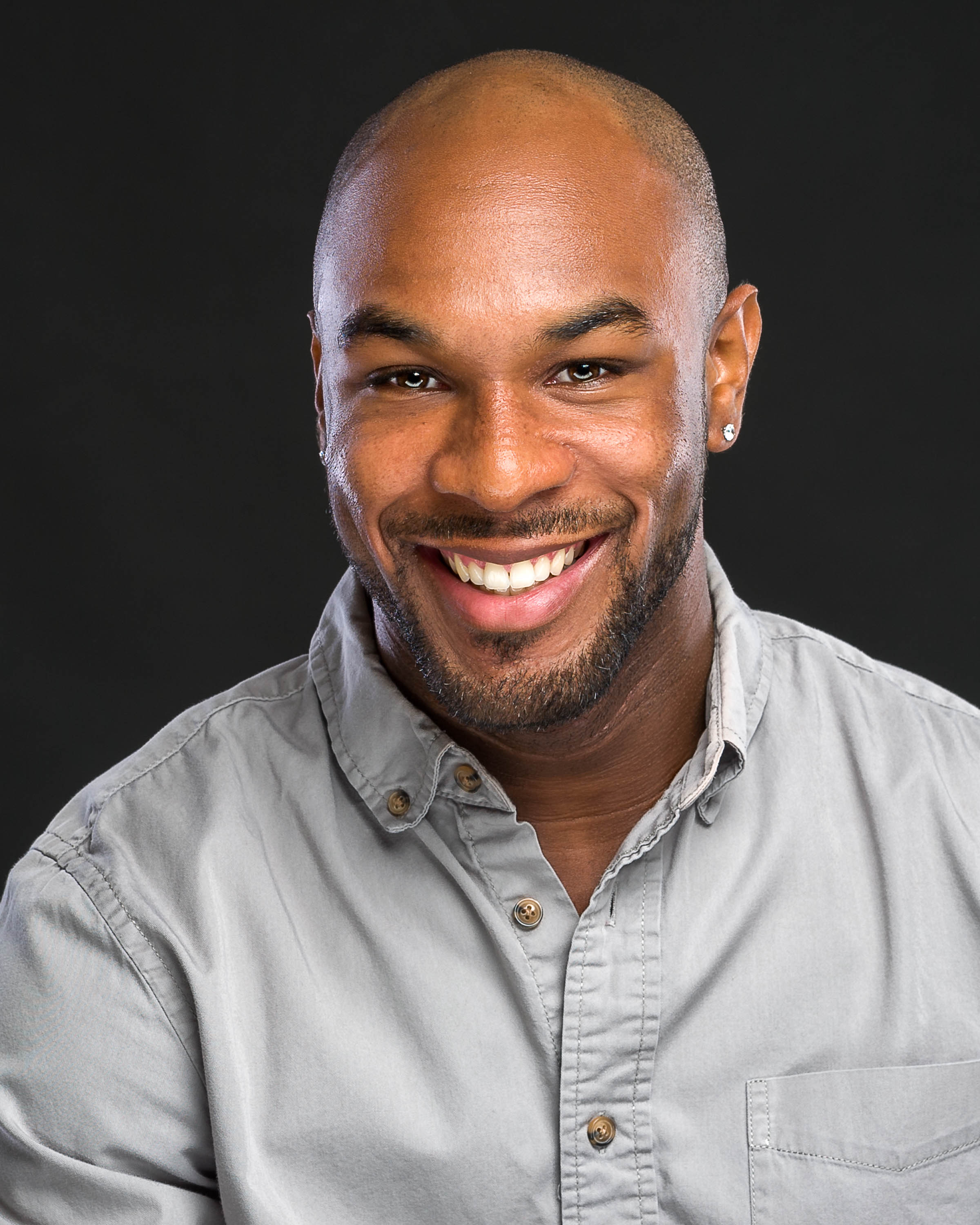 is a local DMV actor who's adept at playing eccentric characters. He received his BFA from Towson University in 2016. When he is not acting, Jared co-hosts the Out the Box Radio Show on RadioOnFire.com. He recent theatre credits include Stick Fly (Kent), Macbeth (King Duncan), SOUL: The Stax Musical (Preshow DJ) and Two Rooms (Michael).
is an award-winning, nationally produced playwright. Her full-length plays include Rattler, Viper, Her Own Devices, and River Like Sin which was named a Semi-Finalist for the 2018 O'Neill National Playwrights Conference. Her Own Devices has received two awards from the Kennedy Center and the 2016 Judith Barlow Prize, as well as being honored by the Austin Film Festival and Trustus Theatre. Her plays have been produced and developed at Women's Project Theatre (NYC), Theatre Alliance (DC), Kennedy Center American College Theatre Festival (PA), Keegan Theatre (DC), Interrobang Theatre (MD), Page-to-Stage Festival (DC), This is Water Theatre (TX), The Hub Theatre (VA), The Pearl KC (MO), Westport Center for the Arts (MO), Fishtank Theater (MO), KC Public Theater (MO), and The One Minute Play Festival (DC), among many others. Upcoming work includes the development of her short play Dead Zone with the Mid-America Theatre Conference. In addition to her playwriting she works as a freelance dramaturg, director, and teaching artist. She has an MFA in Playwriting from the Catholic University of America, is a resident playwright at the Midwest Dramatists Center, and proud member of the Dramatists Guild and LMDA. She/her/hers
is a native Californian who lives in Washington, DC where she received her M.F.A. in Playwriting from The Catholic University of America. Her day jobs include developing community engagement programming and organizing the cross-country tour of National Players for Olney Theatre Center. Rebecca's plays have been performed around the country. She is a two-time finalist of the Kennedy Center American College Theatre Festival for her ten-minute plays. Her one-act The Greatest Performance was nominated for the Playwrights Award at the Midtown International Theatre Festival in New York City. She has also been commissioned for various work around DC, including Capitol Fringe and the One-Minute Play Festival. Her full-length thesis play Preggers, or Parenthood for Virgins premiered at CUA as part of the M.F.A. New Play Rep and was featured in the Washington Post's list of best arts events in 2017. She/her/hers.
is a playwright hailing from atlanta, georgia and now based in the dc area. her work explores the lived experiences of african american women at the intersection of race, gender, and sexuality. she graduated with a bachelor of arts in theatre and english from wesleyan college and completed an apprenticeship in playwriting at horizon theatre company. her work has been workshopped and/or developed with horizon theatre company, rorschach theatre, liveart dc, and the atlanta appco Alumni series. as a scholar-artist, jordan is currently pursuing a master of arts in theatre and performance at the university of maryland-college park, where her research interests are in black feminism, black theatre and performance, musical theatre, and black girlhood studies.
is a theatre artist in Washington, DC. DC AREA DIRECTING: Teatro Lirico: Los Galivanes; Parlor Room: Burst; Monumental Theate: Infinite Future; Perisphere Theater: Tartuffe; Nu Sass Productions: Exit Carolyn; We Happy Few: Frankenstein, The Dog in the Manger, A Midnight Dreary; Spooky Action Theatre: Motherless Children; Source Festival: Static, The Physics of Now, Ball Drop; REGIONAL: Cape May Stage:Merry Melodies, Savage in Limbo. ASSISTING: Constellation Theatre: The Wild Party. Signature Theatre: Titanic; Spooky Action Theatre: Collaborators; Theater J: Sons of the Prophet; Rorschach Theatre: very still & hard to see. Cape May Stage: Mistakes Were Made, Other Desert Cities, Blithe Spirit, Moon Over Buffalo.
PLAYWRITING CREDITS: The Strand: And Maybe a River Will Come; The Fine Arts Association: An Evening with Julia Maggiano; Nu Sass Productions:The Next Table; Ohlone College: Exit Interview; Gallery Players: Art of Preservation. As a playwright, she has published many written works, including Perfect, Forgive and Forget, love letter to my home town, A Chance of Rain, The Days of Peanut Butter and Honey Sandwiches, Idle Hands, Kissing Lessons, It's Not About the Hair, Danny's How-to-Vlog, The Art of Preservation, The Next Table, and Decisions. Bridget Grace is the casting director and associate producer with We Happy Few Productions and the Casting Manager with Spooky Action Theatre Company. BA 2014 summa cum laude, The Catholic University of America. www.bridgetgracesheaff.com